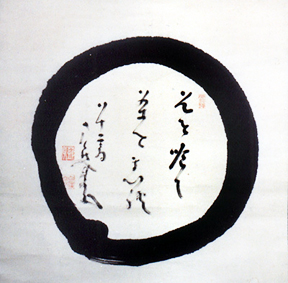 Join us for a day of Mindful Meditation practice with sitting meditation, walking and mindful movement. A day of silence and inner awareness through Mindfulness practice brings to us the opportunity for engaging in our more calm, centered and deeper awareness, releasing accumulated layers of stress and distraction.
Please check calendar for times and locations
This Day of Mindfulness is designed as an introduction to meditation for those beginning and also continuing on with (!) their meditation practice.
" ..when we practice meditation ( zazen) , all that exists is the movement of breathing, but we are aware of this movement. You should not be absent-minded. But to be aware of the movement does not mean to be aware of your small self, but rather your universal nature, or Buddha nature. This kind of awareness is very important….. so when you practice zazen there is no idea of time or space … time and space are one. ….So when you practice zazen, your mind should be concentrated on your breathing. This kind of activity is the fundamental activity of the universal being. Without this experience, this practice, it is impossible to attain absolute freedom. "  – Zen Mind Beginners Mind' by Shunryu Suzuki p. 30-31
Remember Zen also has western roots, as the poet/mystic William Blake said: "To kiss a joy as it flies is to live in eternity's sunrise." ! … so don't get stuck …:)
 "We need to be free of the thoughts of the three times. There is nothing easier than this. It is like pointing at space: how much do you need to do before you point at space ? It's like that. That is the moment in which no doing is required whatsoever. 'Mind essence is originally empty and rootless.' To know that is sufficient in itself. Of course you can know your own mind!' – Tulku Orgyen "As it Is" p.97